Maria Volonte: Blue Tango Tour 2012
…………………………………………………………….
USA & Canada: Feb-May 2012
Argentina: June-July 2012
Europe: Sept. 2012
Latin America: Oct-Dec 2012
Argentine Latin Grammy-nominee María Volonté is a soulful singer and guitarist who writes songs steeped in the intense passions of tango and the mysteries of Buenos Aires.
After conquering the world of tango with numerous award-winning CDs, María's current project, "The Blue Tango Tour," is a bold adventure of new songs and constant touring.
"The Blue Tango Tour" is Maria's exploration of the deep spiritual bond that joins tango and the blues, as two genres steeped in sin, born in brothels, repressed yet always resurgent and speaking directly to our souls. Performing together with harmonica player Kevin Carrel Footer, Maria's guitar and vocals fill the stage with the illicit pleasures of tango while Kevin's blues harmonica echoes with the far-off whine of the solitary blues soul.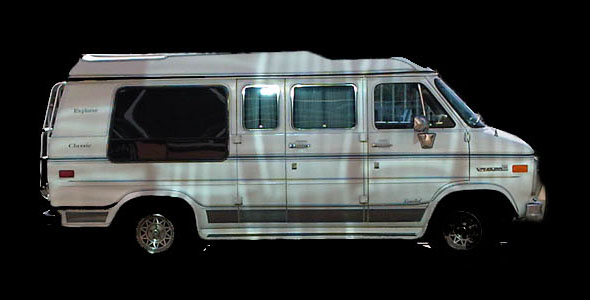 Between February and May 2012, María and Kevin completed their second cross-country tour of the US and Canada including performances at the prestigious SXSW festival in Austin, TX and a concert and workshop at the Old Town School of Folk Music in Chicago, IL, among many other venues. During the rest of the year they will be performing in Europe and Latin America.
PRESS QUOTES:
"She can mix an intimate treatment of tango classics by the great Astor Piazzolla with songs from Chile and Brazil, along with echoes of late-night jazz and Latin-blues fusion. She has a cool, emotional style, plays impressive acoustic guitar, and is willing to experiment."
– The Guardian (UK)
"Volonté is a good example of an artist who is respectful of her roots yet not afraid to go beyond musty old formulas… Her musical concept is refreshingly broad."
– The Los Angeles Times
"The best-kept secret of Argentinian Tango."
– Songlines magazine (UK)
"María Volonté combines the earthiness of Edith Piaf with the sassiness of Eartha Kitt."
– Jazz Perspectives
ABOUT MARIA VOLONTE:
Maria Volonte is a Latin Grammy-nominated singer-songwriter from Argentina celebrated around the world for the stories she tells through her songs, her exquisite voice and her intense live performances. A tireless adventurer in music as in life, Maria lives year-round on the road, criss-crossing the globe to share her music with new audiences.
She is currently exploring the intersection of tango, Latin folk music and blues with her "Blue Tango Tour" together with California harmonica player Kevin Carrel Footer. Maria has released 8 award-winning CDs. Her latest, "Maria Volonte: Portrait," is available worldwide on the Network/Harmonia Mundi label.
ABOUT KEVIN CARREL FOOTER:
Kevin Carrel Footer learned to play harmonica while hitchhiking across the US on a pilgrimage to the Mississippi Delta, birthplace of the Blues. Later, following the scent of tango to Buenos Aires, he lost himself in the dancehalls and cafes of Buenos Aires for 15 years. Meeting Maria Volonte at the Cafe Tortoni where she sang each Thursday night for many years, their fusion of tango and blues was born.
WATCH VIDEOS:
+ Beso Azul video clip: https://vimeo.com/37387764
+ NPR "Tiny Desk Concert": https://www.mariavolonte.com/2011/07/07/tiny-desk-concert-at-npr/
WEBSITE:
+ www.mariavolonte.com